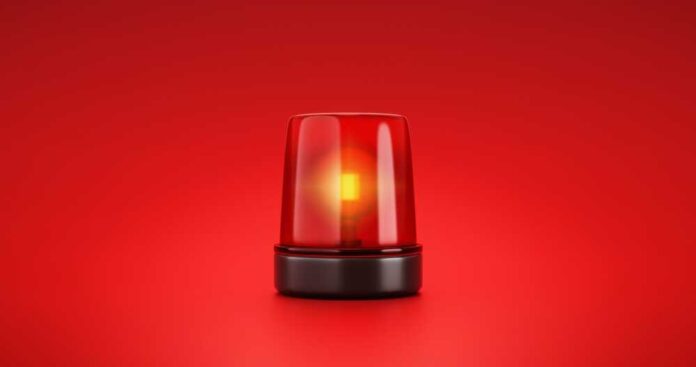 (TheRedAlertNews.com) – NEWS ALERT: A horrific incident has claimed at least 21 lives after a bus flew off a bridge near Venice in Northern Italy before bursting into flames.
Italian authorities said the crash occurred at a bridge connecting Venice and the district of Mestre.
You can watch a video of what happened further down this post.
Sky Italia reports that the bus ran through a barrier and fell nearly 100 feet onto electricity lines near railroad tracks, immediately catching on fire.
A local firm rented the vehicle to take tourists from Venice's historic center to a campsite in the Marghera district.
"An apocalyptic scene, there are no words," Venice Mayor Luigi Brugnaro wrote on social media about what he also called a "huge tragedy."
Two of those who died in the Venice bus crash are children. Another fifteen got injured, five of them in severe condition.
The injured include four children – two youones and two sixteen-year-olds, officials informed.
Italy's Interior Minister Matteo Piantedosi warned that the death toll from the bus crash could rise.
Among the casualties, who were primarily foreign tourists, are citizens of Italy, France, Germany, Spain, Austria, and Ukraine,
"[This is a] tragedy of young people, if not very young people, except for a few adults," said one of the rescuWhat what caused the bus to leave the lane on a downhill stretch and crash through the metal barrier remains unknown.
The report notes that the 40-year-old Italian driver, who had been with the same company for seven years, did not try to hit the brakes before the crash.
According to reports, the driver, who is among the dead, might have gotten sick while driving.
The crash bus was extracted from the scene by firefighters early Wednesday morning.
"The bus was new and electric, and that street wasn't particularly problematic," commented Luca Zaia, the governor of the Veneto region.
"I express my deepest condolences, my personal and that of the entire government, for the serious accident that occurred in Mestre," Italy's Prime Minister, Giorgia Meloni, stated.
In a similar incident in 2013, 40 people died after their bus fell off a viaduct in Southern Italy. In another bus crash in Northern Italy, 16 people perished near Verona in 2017.
🇮🇹#ITALIA 🚨#URGENTE | Al menos 20 muertos y 40 heridos luego que un bus cayó desde el puente vehicular de Vempa a las vías del tren en #Mestre, en el municipio de Venecia. Tras el impacto el vehículo se incendió. Decenas de ambulancias están en el lugar. #RochexRB27 pic.twitter.com/zYh2ljUIzn

— Rochex Rababel Robinson Bonilla (@RochexRB27) October 3, 2023