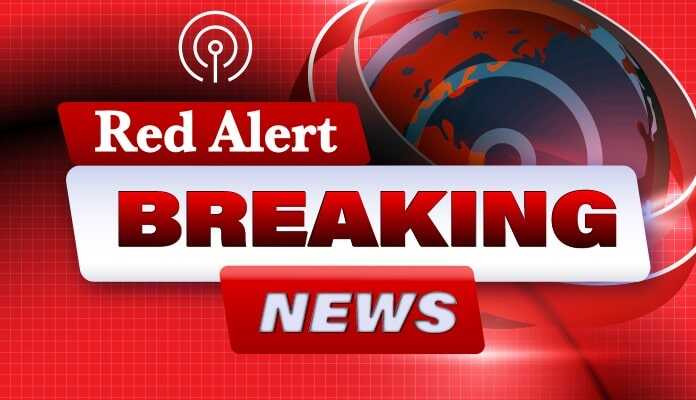 (TheRedAlertNews.com) – BREAKING NEWS ALERT: A horrific, fiery crash involving a bus carrying school students has killed at least three and injured many more.
See the photo below.
According to NBC News in a report headlined, "At least 3 dead, 15 injured after semitrailer crashes into bus carrying students in Ohio":
"At least three people were killed and 15 others were injured Tuesday after a crash on an Ohio interstate between a semitrailer and a bus carrying students, authorities said.
"Shortly after 9 a.m., the semitrailer rear-ended the charter bus on Interstate 70 West in Licking County, The Associated Press reported.
"The bus was transporting students from a school in eastern Ohio, said Licking County Emergency Management Agency Director Sean Grady, who confirmed the number of fatalities and injuries in an interview with NBC News.
"A total of 57 people were onboard, he said." [emphasis added]
The school district released the following statement:
I have devastating and heartbreaking news to report.
Today, a charter bus carrying Tusky Valley students and chaperones on the way to the Ohio School Boards Association conference in Columbus was involved in a very serious accident.
We understand from law enforcement that there may be multiple serious injuries and we are working to learn the details. We will share news with you as we are able, including our plans for upcoming school days and events.
Right now, our focus is on getting in touch with our Tusky Valley families who had loved ones on the bus and providing support to our entire school community. Our Trojan family is strong, and it will take that strength and love to get throughout these coming challenging days.
Sincerely,
Dr. Derek Varansky
At least 3 dead after a bus carrying high school students was involved in a fiery crash with a tractor trailer – NBC News pic.twitter.com/ElwusbHR27

— News Guy Philly (@NewsguyPhilly) November 14, 2023
THIS IS A BREAKING NEWS ALERT FROM RED ALERT NEWS.