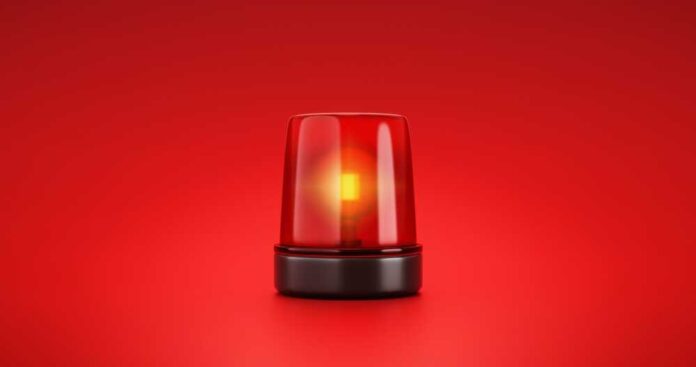 (TheRedAlertNews.com) – A potentially dangerous incident showing that not even the Bidens are immune to the growing and rampant street crime stimulated by the Democrats' liberal policies has seen Secret Service agents protecting Joe Biden's granddaughter fire on criminals trying to break into one of their SUVs.
On Sunday night in the Georgetown area of Washington, DC, Secret Service agents assigned to Naomi Biden, Joe Biden's granddaughter, engaged in a shooting incident.
The agents responded to three individuals attempting to break into their unmarked and unoccupied vehicles.
According to a statement from the Secret Service released on Monday, the agents observed the trio breaking the SUV's window and subsequently opened fire.
Although the gunfire did not hit anyone, the suspects were seen escaping in a red car. A regional bulletin was subsequently issued to locate the suspects.
The Secret Service statement did not specify where President Joe Biden's granddaughter Naomi was at the time of the attempted carjacking.
This incident comes amid a significant surge in carjackings in the nation's capital, with over 6,000 vehicles reported stolen.
Washington, DC, has experienced a sharp rise in violent crime, with an increase of over 40% since 2022.
The incident involving Naomi Biden's security detail is the second recent case in which carjackers targeted high-profile Democrat figures or their family members.
Also recently, US Rep. Henry Cuellar (D-TX) was a victim of car theft at gunpoint in the Navy Yard district.
"As Congressman Cuellar was parking his car this evening, 3 armed assailants approached the Congressman and stole his vehicle. Luckily, he was not harmed and is working with local law enforcement. Thank you to Metro PD and Capitol Police for their swift action and for recovering the Congressman's vehicle," Cuellar's chief of staff, Jacob Hochberg, said in an official statement.
Democratic House Caucus chair Pete Aguilar (D-CA) was at the crime scene, accompanying Cuellar as he spoke with local law enforcement officials.
"DC's Metropolitan Police Department is investigating an armed carjacking that happened around 9:30 p.m. in DC's Navy Yard neighborhood. The victim has been identified as a Member of Congress," Capitol security services confirmed in a statement.