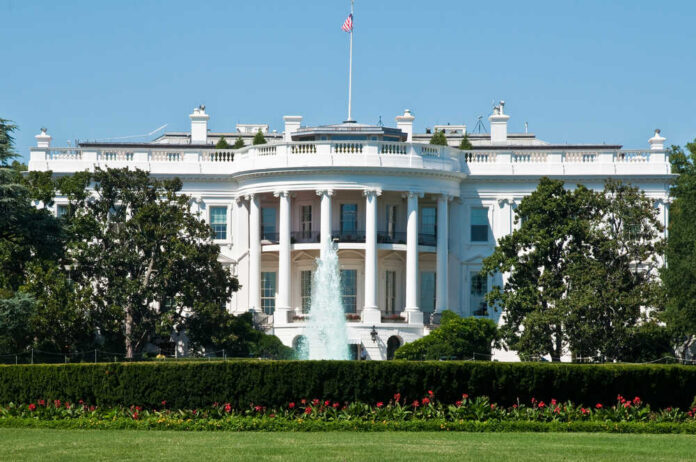 (TheRedAlertNews.com) – According to a new public opinion survey, this year's July 4th celebrations have arrived against the backdrop of record-low confidence among Americans in their national government, seemingly a disaster when it comes to the ability to govern.
The latest Gallup poll has found that only 31% of American adults express confidence in the nation's government.
All other G7 countries – Canada, France, Germany, Italy, Japan, and the UK – all rank higher in government confidence, Newsmax reports.
Americans' abysmally low confidence in their nation's government is particularly striking because the situation was completely reversed when the first Gallup poll was conducted almost 20 years ago.
Thus, in 2006, the USA ranked highest in the G7 as 56% of Americans said they had confidence in the US government.
The report points out that US public confidence in the federal government has seen a staggering decline in the past 2-3 years, after in 2020, 46% of Americans expressed faith in it.
"However, after President Joe Biden took office, confidence in government fell to 40% in 2021 and again to 31% last year," the news outlet comments.
Other lows in Americans' public government confidence were measured in 2013 and 2016 under President Barack Obama and in 2018 under President Donald Trump.
The survey also measures the worldwide approval of the US government. It found that number has also declined under Joe Biden – from 45% in 2021 to 41% in 2022.
After the United States, the G7 nation with the lowest national government confidence level is the UK—only 33% of the British express faith in their country's state leadership.
The UK is also similar to the US since, in 2006, it was ranked as having the second highest public government confidence in the G7, at 49%
The current confidence level in Britain is near the record of 32% registered in 2008 during the global financial crisis.
The report emphasizes that in the past few years, the political system in the UK was rattled by several significant controversies, including Brexit and the Partygate scandal.
The UK has also seen four different prime ministers in four years since 2019, indicating a high degree of political instability – yet, under Biden, Americans' confidence in the national government is even lower than the British.
Only 31% of those surveyed in the United States say they have confidence in their national government, placing it last of any of the G7 nations, according to a Gallup poll released on Monday. https://t.co/67JrBtwmjD

— NEWSMAX (@NEWSMAX) July 3, 2023