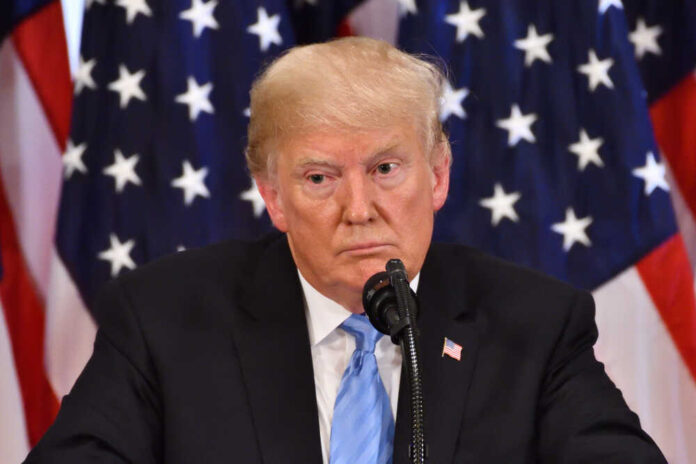 (TheRedAlertNews.com) – Former President Donald Trump says he didn't show classified government documents to several people with whom he discussed them after leaving office, as some believe a leaked audio recording proves.
Earlier this week, CNN released an audio recording in which Trump talked about classified papers in his possession during a meeting at his golf club in Bedminster, New Jersey.
The other people present were an author writing a memoir for Trump's former White House chief of staff, Mark Meadows, the book's publisher, and two aides of the former president, Breitbart News reports.
In the audio, he complained that Gen. Mark Milley, the Chairman of the Joint Chiefs of Staff, had said Trump wanted to attack Iran."
"This is off the record, but they presented me this. This was him. This was the Defense Department and him," Trump allegedly states in the leaked audio.
"All sorts of stuff, pages long, look. Let's see here. It's that amazing. This totally wins my case, you know. Except it is, like, highly confidential, secret. This is secret information. But look, look at this… When I was president, I could have declassified it, now I can't," he adds.
In comments after the leak, he insisted he didn't show the actual documents to the other people.
"I would say it was bravado, if you want to know the truth, it was bravado. I was talking and just holding up papers and talking about them, but I had no documents. I didn't have any documents," Trump told Semafor and ABC News.
He added he would keep news articles on his desk about topics such as Iran.
"I just held up a whole pile of — my desk is loaded up with papers. I have papers from 25 different things," the former president explained.
Earlier, he told Fox News he used "plans" to mean "building" and golf course plans.
"Did I use the word plans? What I'm referring to is magazines, newspapers, plans of buildings. I had plans of buildings. You know, building plans? I had plans of a golf course," Trump said.
"No, I have no regrets. I didn't have a classified document. There was no classified document on my desk," he declared.