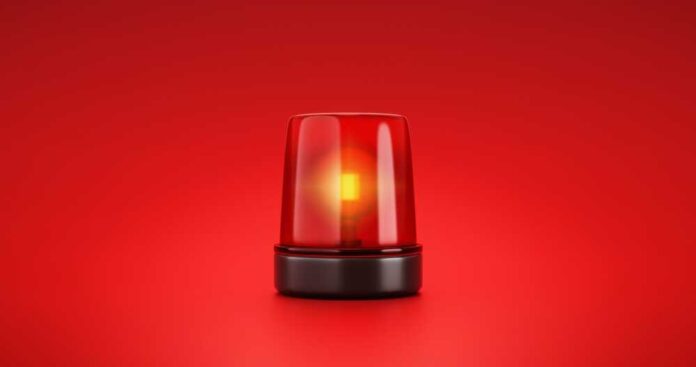 (TheRedAlertNews.com) – A likely massacre has been averted after detectives arrested a man right before he was allegedly going to perpetrate a mass shooting attack at a church in Virginia.
You can watch a video of what happened further down this post.
35-year-old Rui Jiang was "minutes away" from carrying out a shooting spree at Park Valley Church in Haymarket, a town of 1,500 people in Northern Virginia, NBC4 Washington reports.
Jiang was nabbed with a loaded gun and extra ammunition while he was "on a mission to kill," according to the authorities.
"This was a thwarted diabolical plot to kill churchgoers in Haymarket, Virginia … and local law enforcement stopped it," Chief Kevin Davis of the Fairfax County Police Department told reporters.
"Minutes. Minutes. The congregation was making their way into the church. He was in the vestibule of the church about to enter. So, minutes or seconds away," the police chief added.
He revealed that investigators foiled the presumed mass shooting attack after a woman alerted the police about "troubling" posts on Instagram. They showed Jiang pointing guns at photos of churches.
"What she saw concerned her enough to call the Anne Arundel [County, Maryland] Police Department and say, 'Hey, I think something really bad is going to happen,'" Davis said.
"Blood will be on your hands," Jiang wrote in one photo caption.
"No women will be harmed," the suspect stated in another caption.
The police chief disclosed further that early Sunday morning, Jiang was on a stakeout of the church.
Charging documents published on Tuesday inform that the police first went to Jiang's home. He was arrested shortly after 10 a.m. on Sunday with a loaded, semi-automatic pistol and possessed another magazine and a knife.
While searching his home, the police stumbled upon what is described as a "disturbing discovery," a manifesto for his intended mass shooting.
"[Officers] found a kill manifesto, the likes of which I've never read. But he also articulated that he didn't know anyone at that church. He articulated that his would-be victims, and he put it out there … He knew he was going to take many lives yesterday and he also said, 'I don't know any of them,'" Davis revealed.
"We've just been thanking God. You know, God's been so good to us, and he protected us," Senior Pastor Barry White told reporters on Monday.