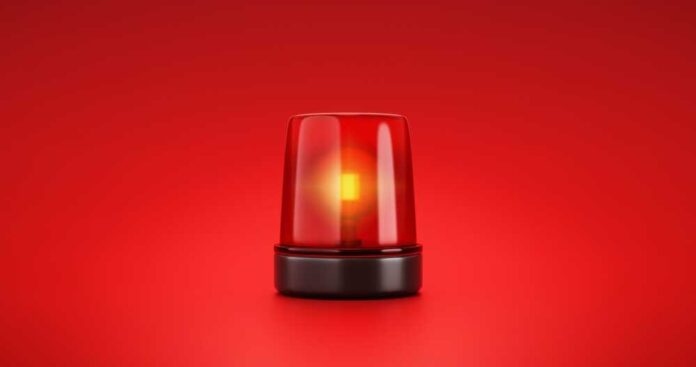 (TheRedAlertNews.com) – In a nightmarish new demonstration of the combined evil of Islamist terrorism and illegal immigration as a deadly threat to Western nations, a "lone wolf" migrant terrorist has gone on a shooting rampage in Belgium's capital, Brussels, killing tourists and shouting "Allah hu Akbar."
You can watch videos of what took place further down this post.
The illegal immigrant terrorist managed to kill two citizens of Sweden who were visiting Brussels for a Euro 2024 soccer qualifier match between their country and the hosts Belgium.
After the terrorist spent several hours on the loose, he was eventually trapped in a café in the Schaerbeek area of Brussels by the police manhunt and shot dead, BBC News reports.
The attacker was later identified as 45-year-old Abdesalem Lassoued from Tunisia, residing in Belgium illegally.
Shortly after 7 p.m. on Monday, Lassoued carried out an automatic rifle attack on Boulevard d'Ypres, close to where Belgium was playing against Sweden in the Euro 2024 soccer match. He was yelling "Allah hu Akbar," "God is great" in Arabic.
The attack caused Brussels, which also hosts the headquarters of the US-led NATO alliance and the institutions of the European Union, to elevate its terror alert to the maximum level.
Information has surfaced suggesting that the gunman was a Tunisian individual residing unlawfully in Belgium. His asylum application had been previously denied in 2020.
Notably, a video was posted by him wherein he claimed responsibility for the killings, justifying them in the name of God.
According to the prosecutor's office, his motivations may have been influenced by the extremist group, Islamic State.
Validating the linkage, Belgian Interior Minister Annelies Verlinden stated, "the automatic weapon found on him was the same as the one used in Monday's attack."
Belgium's Prime Minister, Alexander De Croo, labeled the attack "a harrowing act of terrorism."
"Everything suggests this is a terror attack targeted at Sweden and Swedish citizens," Sweden's Prime Minister Ulf Kristersson declared.
When he carried out the attack, Lassoued, dressed in an orange jacket, was seen approaching on a scooter and suddenly began firing at people.
The chilling episode, caught on video, shows the attacker pursuing individuals into an apartment building's corridor before firing multiple shots.
The city was gripped by fear and tension in the wake of the incident. The soccer match between Belgium and Sweden was halted prematurely, and fans were held in the stadium for safety reasons before an eventual evacuation.
More footage of the Islamist terrorist in Brussels

He rides around his scooter and fires his automatic rifle at will. How is it possible that the police have lost track of him

The person filming is laughing and seems to think it's funny. Can anyone translate what he is saying? pic.twitter.com/IATaLFjqc2

— Visegrád 24 (@visegrad24) October 17, 2023
#Brussels ISIS terrorist has been killed.#Bruxelles #Belgium pic.twitter.com/6Ete9TUejO

— Paul Golding (@GoldingBF) October 17, 2023