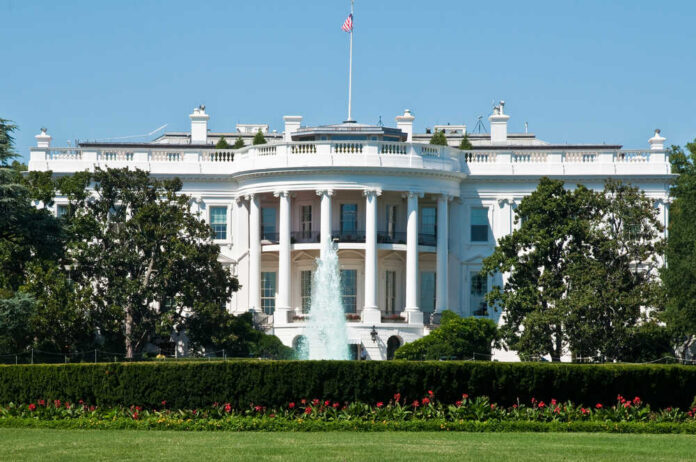 (TheRedAlertNews.com) – According to a government watchdog, President Joe Biden's Press Secretary, Karine Jean-Pierre, violated the Hatch Act before the 2022 election.
The Hatch Act was first adopted in 1939. It is designed to prevent US government employees from using their positions to influence elections.
According to the Office of the Special Counsel, an independent federal agency, White House Press Secretary Karine Jean-Pierre broke the Hatch Act multiple times in the months before the 2022 midterms.
She did so by declaring that "MAGA Republican officials who don't believe in the rule of law," NBC News reports, as cited by Newsmax.
The Office of Special Counsel established that the White House official's choice of words when referring to GOP candidates broke the law.
"Because Ms. Jean‐Pierre made the statements while acting in her official capacity, she violated the Hatch Act prohibition against using her official authority or influence for the purpose of interfering with or affecting the result of an election," wrote agency official Ana Galindo‐Marrone in a letter.
Galindo-Marrone heads the Hatch Act Unit of the Office of Special Counsel.
Yet, her letter makes it clear that the government watchdog isn't taking any steps to punish Jean-Pierre in any way.
The Office of Special Counsel "decided to close this matter without further action," Galindo‐Marrone wrote.
In her words, the Biden White House counsel's office "did not at the time believe that Ms. Jean‐Pierre's remarks were prohibited."
During a daily press briefing on November 2, Biden's press secretary criticized "mega MAGA Republican officials who don't believe in the rule of law," according to a Hatch Act complaint.
Jean-Pierre also made other comments that were disparaging Republican candidates for office, states the complaint filed in November by a conservative nonprofit called "Protect the Public's Trust."
White House spokesperson Andrew Bates reacted to the conclusion of the Office of Special Counsel with a statement declaring that the White House was reviewing the letter about Jean-Pierre's violations.
"As has been made clear throughout the administration, we take the law seriously and uphold the Hatch Act," Bates stated.