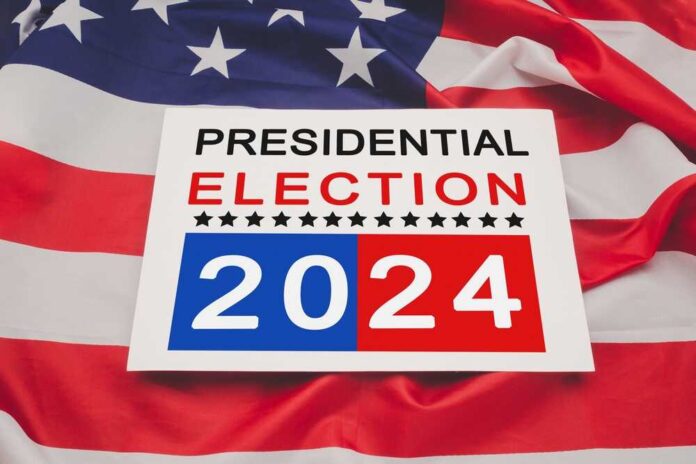 (TheRedAlertNews.com) – Joe Biden will back out of the 2024 presidential race in October and be replaced by California Governor Gavin Newsom as the Democrat nominee, a conservative pundit has predicted.
According to Adam Brandon, president of conservative advocacy group FreedomWorks, Newsom is not only the most viable alternative to Biden, but his nomination would cause headaches for the GOP.
"It is clear… that with Mr. Biden's age, frailty, proneness to gaffes, and the vast majority of Democratic voters hoping he does not seek a second term, the Democratic Party reluctantly supports Mr. Biden as its leader," Brandon writes in a Washington Times op-ed.
"I'm willing to make a bold prediction and say that by the end of October, Mr. Biden will withdraw his reelection bid, and California Gov. Gavin Newsom will be declared the Democrats' most viable option for the presidency," he predicted.
The FreedomWorks chief points out several indicators for his conclusion, starting with the Democrats' recent primary calendar overhaul.
In his view, the changes putting South Carolina, Georgia, and Michigan ahead on the primary list seek to "avoid a primary bloodbath similar to that of the 2016 election" when Hillary Clinton clinched the nomination but got "severely bruised" in the primaries.
According to Brandon, Vice President Kamala Harris has demonstrated she is no viable presidential candidate with her awkward and ineffective political behavior.
That leaves California's Governor Newsom as the Democratic Party's best alternative to Biden for winning the 2024 election, he concludes, noting the former's growing activeness on the national stage.
"Mr. Newsom is a young, charismatic politician who brings a fresh face to the party and has the ability to reenergize the Democratic base. The California governor also has a solid donor base and is good at raising money, an ability most politicians lack," Brandon writes.
He stresses Newsom's recent hour-long interview with Fox News host Sean Hannity in which the Democrat showed strong intellect and debate skills.
The FreedomWorks chief thinks Newsom would force a GOP candidate "to go on the defensive" and win independents and single-issue voters.
"This is not an endorsement of Mr. Newsom. It is a mere warning for Republicans to take this potential threat seriously and prepare themselves for a very different presidential election season," Brandon concludes.
To read Brandon's full commentary, click HERE.
Opinion | Will Newsom replace Biden as Democrats' presidential nominee?  @WashTimesOpEdhttps://t.co/9FR6A3NqPH pic.twitter.com/dbjhGChlug

— The Washington Times (@WashTimes) July 6, 2023