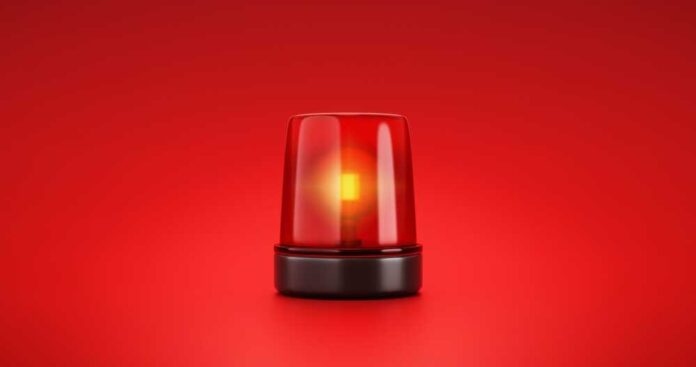 (TheRedAlertNews.com) – On Wednesday, October 4, at precisely 2:20 p.m. ET, U.S. residents should expect a unique electronic emergency alert tone across all televisions, radios, and cellphones. The anticipated message will read:
"This is a nationwide test of the Emergency Alert System, issued by the Federal Emergency Management Agency, covering the United States from 14:20 to 14:50 hours ET. This is only a test. No action is required by the public."
Here's a quick breakdown:
The nationwide Emergency Alert system test on October 4 is designed to evaluate its functionality in case of a significant disaster or attack.
Following the devastating Maui fires on August 8, where necessary warning systems were not activated, this test serves as an assurance of the system's readiness.
Federal coordinators aim to determine the alert system's current efficiency in notifying Americans about various emergencies at a national scale.
Though the final words are yet to be announced, it's expected to resemble the quoted message above.
Mobile devices will display: "THIS IS A TEST of the National Wireless Emergency Alert System. No action is needed." Devices with the primary language set to Spanish will show: "ESTA ES UNA PRUEBA del Sistema Nacional de Alerta de Emergencia. No se necesita acción."
The alert will be simultaneous across U.S. time zones: 2:20 p.m. ET, 1:20 p.m. CT, 12:20 p.m. MT, 11:20 a.m. PT. In Alaska, it's at 10:20 a.m., and 8:20 a.m. in Hawaii.
The test will last around one minute without repetitions.
With the involvement of various broadcasters and providers, the alert will be widespread. It will disrupt TV and radio, and cell phones will receive it. Depending on device settings, it will be available in English or Spanish.
The U.S.'s inaugural emergency broadcast system began in 1951 during the Cold War era. The system underwent modifications due to nuclear concerns in the subsequent decades.
The latest version of the Emergency Alert System was first tested nationwide on November 9, 2011, at 2:00 p.m. ET. Identified issues from this test led to enhancements in the system.
If severe weather or major events occur, the test might be postponed, says the FCC. The alternative date is October 11.