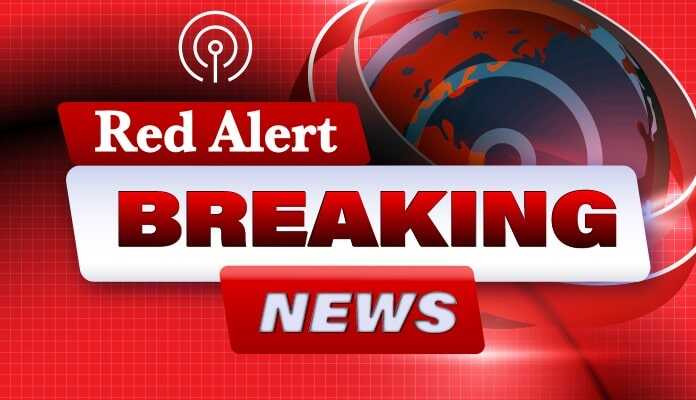 (TheRedAlertNews.com) – A mind-blowing new revelation from the House Republicans' investigation of the Biden family has revealed that Joe Biden approved media talking points about Hunter's $1 million-per-year job at a Ukrainian oligarch's company.
This new damning revelation emerged from a 2015 email sent to Joe Biden's office by Eric Schwerin, one of Hunter Biden's business partners, with the full text of the email being requested from the National Archives by the GOP-led House Oversight Committee.
Hunter Biden served a full five-year term on Ukrainian energy company Burisma's board between May 2014 and 2019. While his father was the US vice president, his salary was $1 million a year but was cut in half when Joe Biden was no longer in office after January 2017.
Burisma, now defunct, was owned by now-wanted pro-Russian Ukrainian oligarch Mykola Zlochevski, who, according to a 2020 FBI informant file, allegedly bribed Joe and Hunter Biden with $5 million each.
Burisma was investigated for corruption, but in 2018, Joe Biden bragged publicly that he "fired" the Ukrainian prosecutor probing it by threatening to block $1 billion in US aid to Ukraine. The president has claimed that he deliberately never knew of his son's foreign business dealings.
The latest revelations about the Bidens came after on Wednesday, House Oversight Committee Chairman James Comer (R-KY) sent a new letter to the National Archives (NARA), asking it for "unrestricted special access" to any correspondence between Biden's office as vice president and Hunter Biden and his business partners.
The letter, which seeks the unredacted texts from the NARA file on "Records on Hunter Biden, James Biden, and Their Foreign Business Dealings," was obtained and reported by National Review.
One of the documents Comer requested is the December 4, 2015, email message from Hunter Biden's associate Eric Schwerin to Kate Bedingfield, the then-communications director of the vice president.
The email contains quotes Schwerin said should be used by the White House when responding to media questions about Hunter Biden's job on the Burisma board.
Schwerin's email was sent at 10:45 a.m. that day, while Bedingfield replied at 2:30 p.m.
"VP signed off on this," Joe Biden's aide wrote concerning the talking points the outsider supplied to the White House.
In his letter to NARA, House Oversight Chairman Comer states that "the timing of this email traffic is concerning to the Committee" due to information provided by another Hunter Biden business partner, Devon Archer, who was also on Burisma's board.
"According to Devon Archer… after a Burisma board of directors meeting in Dubai—on the evening of December 4, 2015 (midday in Washington, DC)—Hunter Biden 'called DC' to discuss pressure that Burisma asked him to relieve," Comer explains, giving NARA until September 20 to produce the wanted documents.
What is your opinion? Do you believe the Bidens are a crime family that needs to be prosecuted? Share your view by emailing [email protected]. Thank you.