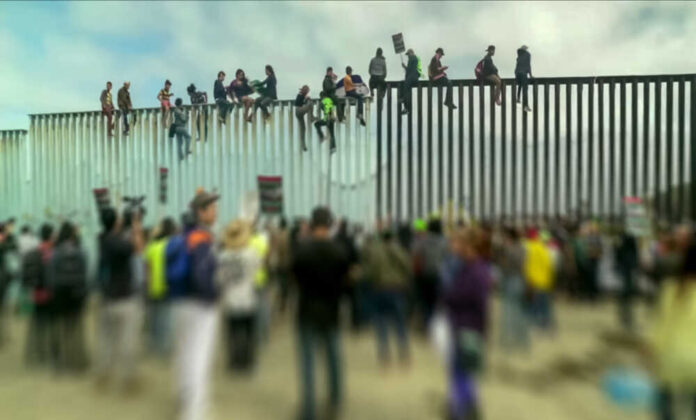 (TheRedAlertNews.com) – A new state law in Florida, which stipulates severe punishments for drivers having illegal aliens in their cars, has caused lefties to raise hue and cry.
The Florida law is part of Republican Governor Ron DeSantis' continuing crackdown on the rampant illegal alien invasion created by the Biden administration, The US Sun points out.
The legislation provides up to 5 years in prison and a fine of $5,000 for anyone traveling with illegal aliens in their vehicle in Florida.
The law's provisions came to public attention after leftist civil rights groups asked a Florida US judge to block the enforcement of the new state immigration law criminalizing the transportation of individuals who have entered the US illegally, CBS News reports.
However, US District Judge Roy Altman rejected the request "on a technicality," according to the report.
In July, the leftist plaintiffs argued that Section 10 of the new Florida immigration law made it "unsafe for people to get to medical appointments, meet with family, and go to work."
"For many individual Plaintiffs, Section 10 interferes with their ability to go about their daily lives," declared the motion, insisting on a temporary injunction stopping the law's enforcement.
It pointed out examples of people who would supposedly be unjustly affected by the Florida law, for instance, a grandmother driving her grandson with a pending immigration relief petition and a Catholic priest transporting migrants to immigration-related appointments.
"This law's only purpose is cruelty. It threatens Floridians with jail time for doing the most ordinary things, like visiting family, going to work and driving kids to soccer games," declared Spencer Amdur, a lawyer for the Immigrants' Rights Project of the American Civil Liberties Union.
Yet, Judge Altman refused to heed the leftist request by declaring that Governor Ron DeSantis and other defendants, such as prosecutors from across the state, hadn't been appropriately notified about the motion to block the law.
The judge told the leftist activists they could file their request a second time.
The US Sun stresses that the disputed law is part of DeSantis' plan to curtail social services available to illegal migrants – which lefties decried as unconstitutional and robbing aliens of the right to due process.