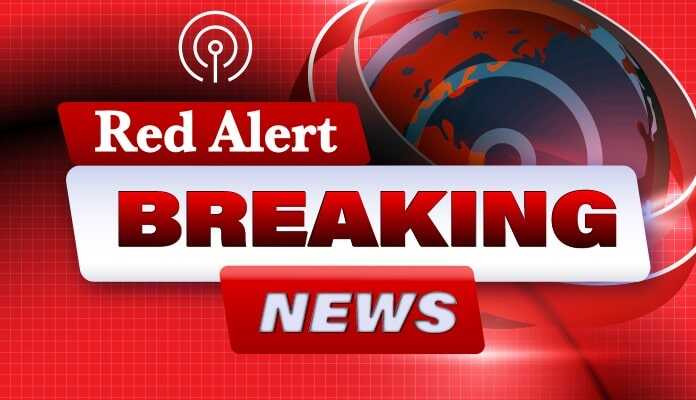 (TheRedAlertNews.com) – BREAKING NEWS ALERT: A man armed with two handguns and posing as a U.S. Marshal was taken into custody at a campaign function at the Wilshire Ebell Theatre in Los Angeles, California, where Democratic presidential hopeful Robert F. Kennedy Jr. delivered a speech.
The Los Angeles Police Department received a report about the armed imposter at the theatre located on West Eighth Street in the Mid-Wilshire District around 4:30 p.m.
In a message shared on X, previously recognized as Twitter, Kennedy remarked that the individual professed to be a member of his security detail.
"The man, wearing two shoulder holsters with loaded pistols and spare ammunition magazines was carrying a U.S. Marshal badge on a lanyard and beltclip federal ID," Kennedy mentioned.
The FBI has been alerted about the matter. While the man's identity hasn't been disclosed, he did not brandish the weapon or intimidate anyone, as reported to ABC News by the police.
The individual was escorted to Wilshire Station, where it was determined that the LAPD would continue to be the primary investigating body. The individual is anticipated to "probably be booked on a gun charge," as stated by the station's Watch Commander.
Kennedy expressed gratitude to his security personnel and the LAPD for their swift intervention.
Notably, the presidential candidate's father, U.S. Sen. Robert F. Kennedy, met a tragic end due to assassination on June 5, 1968, at the Ambassador Hotel, a location merely a short distance away from the Wilshire Ebell Theatre.
It should also be noted that President Joe Biden has refused to authorize Secret Service protection for Kennedy even though Kennedy has requested it because both his father and uncle were assassinated.
Here is the video of the man's arrest.
🚨#BREAKING: Armed Man with Loaded Guns has been Arrested for Impersonating RFK's Security team during at an Event⁰
📌#Losangeles | #California⁰⁰An armed man who was impersonating a U.S. marshal at a National Hispanic Heritage Month event that was taking place in Los Angeles… pic.twitter.com/f6vaT4EeNm

— R A W S A L E R T S (@rawsalerts) September 16, 2023
Here is RFK Jr.'s tweet about the event and Biden's refusal to provide him with Secret Service protection.
I'm very grateful that alert and fast-acting protectors from Gavin de Becker and Associates (GDBA) spotted and detained an armed man who attempted to approach me at my Hispanic Heritage speech at the Wilshire Ebell Theatre in Los Angeles tonight. The man, wearing two shoulder… pic.twitter.com/vvJc0Gtk4o

— Robert F. Kennedy Jr (@RobertKennedyJr) September 16, 2023
THIS IS A BREAKING NEWS ALERT FROM RED ALERT NEWS.