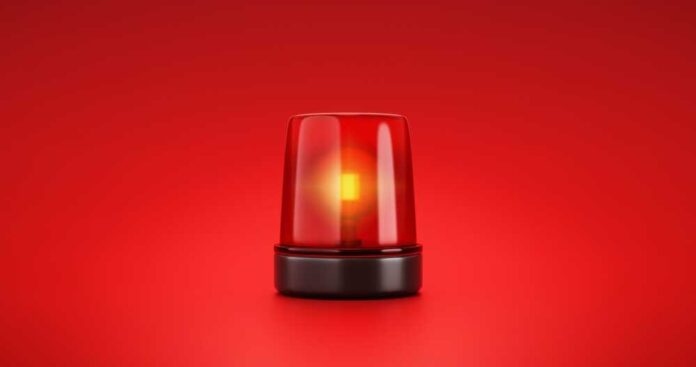 (TheRedAlertNews.com) – World War Three has been declared and has already begun, and people in the West should not delude themselves about it, Ukraine's security chief said during a discussion alongside former CIA head General David Petraeus.
"People that think the Third World War has not yet started make a big mistake," stated Oleksiy Danilov, secretary of Ukraine's National Security and Defense Council, during the Kyiv Security Forum.
"This is not just about relations between Ukraine and Russia, it's also a big mistake. It's a much more complicated geopolitical situation, and some sober-minded people have said that this is not the last war in this century," the Ukrainian security official elaborated, as cited by Breitbart News.
His comments come amid a major push in the Ukrainian counter-offensive to liberate its territories still occupied by the Russians. The war in Ukraine began over 1.5 years ago after Russian leader Vladimir Putin sent 200,000 troops to conquer his democratic, pro-Western neighbor.
In his remarks, Danilov, a former mayor of the Russian-occupied city of Luhansk, compared Ukraine's present situation to Britain in the early years of World War II.
He slammed Western figures urging a settlement or surrender to Putin's Russia by declaring that US President Franklin D. Roosevelt would not have told British leader Winston Churchill, "Don't bother Hitler, he has a strong army, don't anger him, just accept this."
"Unfortunately, the balls of some people in big-time politics now are soft-boiled eggs, they are scared stiff before Russia. Our people will fight for independence for as long as it takes," Danilov said regarding calls for peace talks while Russia still occupied much of Ukraine.
He added there was no way to negotiate with Putin as a "killer of Ukrainian children" who must be "locked up and remain behind bars."
Former CIA Director Petraeus, who spoke on the same panel, said the Russia-Ukraine war was like the Second World War.
"I haven't seen anything like it since World War II. The Russians are not particularly impressive in terms of knowledge or performance on the battlefield, but they have created a rather outstanding defense system, and it is quite difficult to punch it through," stated the former top commander of the US forces in Iraq.
"Although I sometimes wish decisions are made faster… nevertheless, the scope of [Western] support [for Ukraine] is absolutely incredible," Petraeus added.
What do you think? In your opinion, is the war in Ukraine the Third World War? Share your thoughts by emailing [email protected]. Thank you. We read every email and respond to as many as possible.