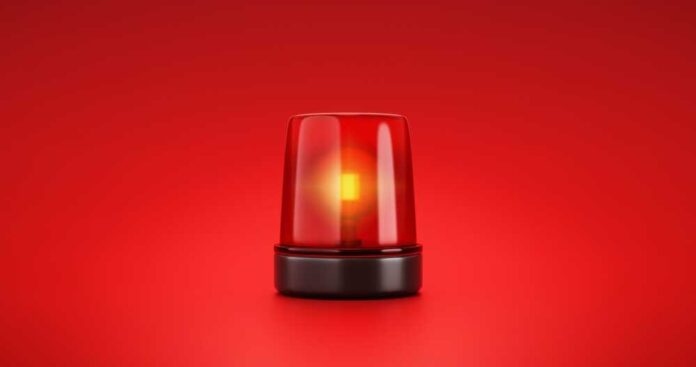 (TheRedAlertNews.com) – In a new sign that America's military personnel must be on high alert for Islamist attacks even in countries that have been longtime close US allies, a crowd of anti-American and anti-Jewish protesters in Turkey attacked a key US base in Southern Turkey.
See the video below.
Tensions in the wider Middle East have been the highest in years since October 7, when the Palestinian Arab Islamist group Hamas attacked US ally Israel from the Gaza Strip and massacred over 1,400 people.
On Saturday, ahead of US Secretary of State Antony Blinken's diplomatic visit to Turkey, a group of pro-Palestinian demonstrators attempted to breach the perimeter of the US Incirlik Air Base located in Adana Province, Turkey.
Footage from Reuters depicted the protestors wielding Palestinian and Saudi Arabian flags while chanting "Allahu akbar" and hurling objects ranging from stones to plastic chairs at riot police, who retaliated with tear gas and water cannons, The Daily Caller reports.
Blinken's itinerary in Turkey was scheduled to include discussions with his counterpart, Hakan Fidan, on multiple pressing international issues: the conflict between Israel and Hamas, the ongoing Russian aggression in Ukraine, the solidarity within the US-led NATO alliance where Turkey is one of the founding members, and Sweden's yet-to-be-finalized NATO membership.
Before he arrived in Turkey, Blinken had been engaged in discussions in both Tel Aviv, Israel, and Amman, Jordan, as part of his broader "intense diplomacy" efforts. Additionally, he made an unexpected visit to Iraq to prevent the regional conflict from escalating.
The context of Blinken's visit is further complicated by Turkey's decision to withdraw its ambassador from Israel, motivated by Israel's stance on a ceasefire and concerns regarding humanitarian aid delivery to Gaza's civilian population.
The United States maintains a military footprint across 15 locations in Turkey, all operating under Turkish jurisdiction.
In a social media video, Fehmi Bulent Yildirim, head of the IHH Humanitarian Relief Foundation, an organization with conservative Muslim affiliations, voiced his support for the protestors.
"There was a very nice rally here, with speeches. May Allah save us and all Muslim countries from this [sic] American bases," Yildirim said.
He claimed the rally was disrupted by actions of certain individuals or groups that were not in line with the original intent.
"Don't worry, hopefully the echoes of this will be beneficial all around the world," the Muslim activist noted.