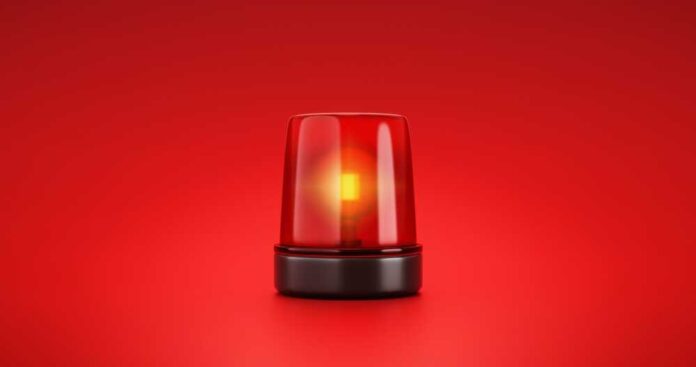 (TheRedAlertNews.com) – In shocking evidence that the Palestinian terrorist attack on Israel has directly affected the United States, Secretary of State Antony Blinken has confirmed reports that Americans have been killed and abducted by the invaders from the Hamas Islamist group.
About 1,000 people have been killed, and 700 others are missing, likely kidnapped, after on Saturday morning, thousands of Islamist terrorists from Hamas attacked Israel from the Gaza Strip.
The terrorists surprisingly overwhelmed the border security and started massacring and kidnapping civilians. In a music festival rave near the border, they slaughtered about 260 people.
In a Sunday interview on the CNN program "State of the Union," Secretary of State Antony Blinken corroborated reports about killed and abducted US citizens without specifying precise numbers.
"I want to ask about any Americans in Israel. Is there any indication that Americans were killed or kidnapped by terrorists?" asked CNN author Dana Bash.
"Yes. We have reports that several Americans were killed. We're working overtime to verify that. At the same time, there are reports of missing Americans, and, there again, we're working to verify those reports," Blinken responded.
"This [was] a massive terrorist attack on Israeli civilians — indiscriminate firing of rockets against civilians, thousands of rockets, men and women and children dragged across the border in Gaza — including a Holocaust survivor in a wheelchair. So you can imagine the impact this is having on Israel, and it should be something that revolts the entire world," he elaborated.
The Secretary of State noted that the new attack on Israel had been the worst since the Yom Kippur War, which started 50 years ago on the same day in 1973.
Blinken acknowledged the close relations between Hamas and Iran but argued that no evidence had emerged yet that Iran had staged or supported Saturday's invasion of Israel.
"But there's certainly a long relationship. It's one of the reasons why we have been resolutely taking action against Iran and its support for terrorists and terrorist proxies," he said, as cited by The Washington Times.
CNN anchor Dana Bash quoted a recent interview of US National Security Adviser Jake Sullivan, in which he had said several days before the Hamas attack that the Middle East had become "quieter" in recent decades.
"What Jake Sullivan said is right," Blinked said.
🚨 BLINKEN ON ATTACK ON ISRAEL: "We have reports that several Americans were killed … There are reports of missing Americans."

— Benny Johnson (@bennyjohnson) October 8, 2023