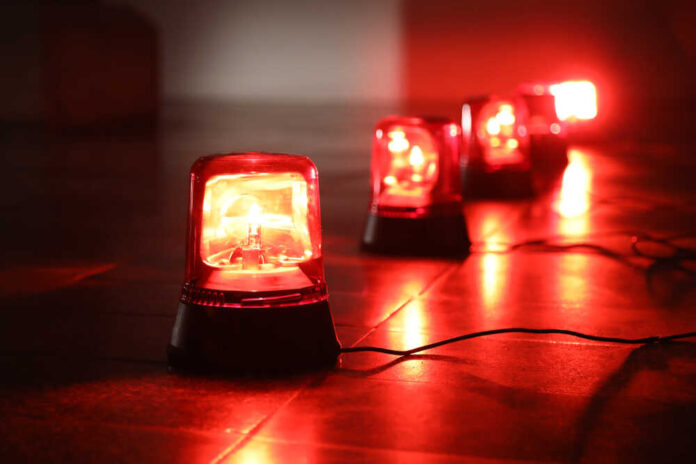 (TheRedAlertNews.com) – Joe Biden's "plausible deniability" may have just become untenable as a brand-new shocker has emerged from the House GOP corruption probe into his family: namely, that he got $40,000 of "laundered" money from Communist China through a personal check from his brother.
Newly acquired banking records released on Wednesday in a memo by the Republican-led House Oversight Committee appear to reveal a convoluted chain of financial transactions, culminating in President Biden receiving $40,000 traced back to a Chinese entity associated with CEFC China Energy.
In September 2017, Biden got a $40,000 personal check from a joint account held by his brother, James Biden, and sister-in-law, Sara Biden. This sum was denoted as a "loan repayment."
This purported repayment followed a sequence of transfers originating from Northern International Capital, a Chinese firm connected with CEFC, passing through multiple accounts linked to Hunter Biden, and ultimately reaching the account shared by James and Sara Biden, the Oversight Committee reveals, as cited by National Review.
The committee asserts that these financial movements demonstrate a tangible benefit Biden gained from his family's business engagements, contradicting Biden's assertions of non-involvement.
"It all began with a shakedown in the summer of 2017, when Hunter Biden sent a message to his CEFC associate demanding a $10 million capital payment," House Oversight Committee Chairman James Comer (R-KY) explains in a special 3-minute video posted to X.
"As Hunter Biden extorted this associate, Hunter claimed he was sitting with his father and that the Biden network would turn on his associate if he didn't pony up the money. The extortion scheme worked," he added.
The Kentucky Republican, who leads the GOP efforts to investigate the Biden corruption claims, insisted the president had just been proven to have gained cash from his family's dubious foreign business ventures.
"Remember when Joe Biden told the American people that his son didn't make money in China? Well, not only did he lie about his son Hunter making money in China, but it also turns out that $40,000 in laundered China money landed in Joe Biden's bank account in the form of a personal check," Comer asserted.
The Review points out that the Bidens' engagement with CEFC, a Chinese energy company with CCP links, commenced during Joe Biden's vice presidency.
On July 30, 2017, Hunter Biden sent a WhatsApp message to CEFC associate Raymond Zhao, demanding a $10 million payment.
"CEFC is willing to cooperate with the family," Zhao responded.
Northern International Capital, a CEFC-affiliated Chinese company, sent $5 million on August 8 to Hudson West III, a joint venture established by Hunter Biden and CEFC associate Gongwen Dong.
That same day, Hudson West III transferred $400,000 to Owasco, P.C., controlled by Hunter Biden. Six days later, Hunter Biden dispatched $150,000 to Lion Hall Group, owned by James and Sara Biden. On August 28, Sara Biden withdrew $50,000 in cash from Lion Hall Group and deposited it into their personal account. Subsequently, on September 3, 2017, Sara Biden issued a $40,000 check to Joe Biden.
"In taking funds sourced to a CCP-linked company that wanted to advance China's interests, Joe Biden exposed himself to future blackmail and put America's interests behind his own desire for money," Comer declared.
🚨 BREAKING 🚨

We've followed the money and identified how Joe Biden received $40,000 in laundered 🇨🇳 China money.

Rep James Comer lays out the money trail. 👇

— 1776 (@TheWakeninq) November 1, 2023