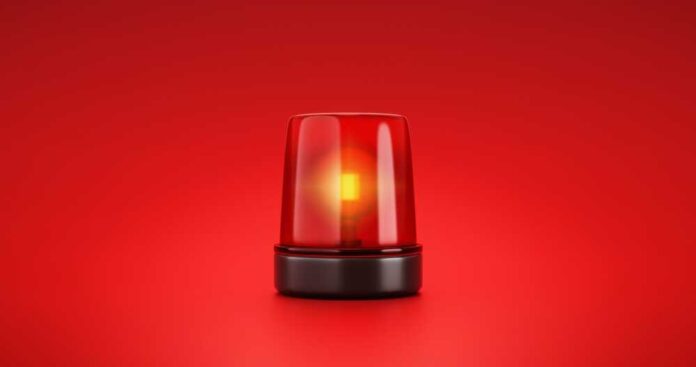 (TheRedAlertNews.com) – Former President Donald Trump, who seems well on the way to clinching the 2024 GOP nomination, might next become the target of an assassination by those trying to "take him out" of US politics, former Fox News host Tucker Carlson has warned.
You can watch a video of Tucker's warning further down this post.
Carlson's warning that the 45th president of the United States might be murdered because none of the other measures against him have worked came during an interview he gave on the Adam Carolla Show Monday night.
"Are they going to let Trump be president?" Carolla asked, referring to the four Democrat-led indictments against the former president.
The former Fox anchor responded by starting to enumerate the various actions that Trump's enemies had taken against him.
"Look… they protested him. They called him names. He won anyway. They impeached him. Twice. On ridiculous pretenses. They fabricated a lot about what happened on January 6 to impeach him again. It didn't work. He came back, then they indicted him. It didn't work. He became more popular. Then they indicted him three more times, and every time, his popularity rose," Carlson said.
"So if you begin with criticism, then you go to protest, then you go to impeachment, no you go to indictment, and none of them work, what's next? Graph it out, man! We're speeding toward assassination – obviously! And no one will say that, but I don't know how you can't reach that conclusion," the journalist warned.
He insisted that both parties in Washington, including the GOP, "have decided that there's something about Trump that's so threatening to them that they just can't have it."
"They are putting him on trial in March of next year, which basically consists of trying to send him to prison for the rest of his life for complaining about the last election. That's literally what it is," Carlson stressed.
He compared the political developments in the United States to events in struggling new democracies or failing nations, where the US State Department typically reacts by calling out the abuses and pointing them out to the world.
"If this was happening in Moldova, the State Department would issue an all-hands-on-deck order and let the world know this is not a legitimate government. And yet, our government is doing it," Carson said.
"It's hard to overstate how bad this is, and I don't know where it's going, but there's a collision that's clearly imminent. By the way, the president is senile in a way that's impossible to deny. Biden's not running the government. I've never been this worried about anything as I am about this is going," the conservative journalist concluded.
Here is the video:
TUCKER ON TRUMP: "We are speeding towards assassination obviously. — They have decided that there's something about Trump that's so threatening to them, they just can't have it"

— Benny Johnson (@bennyjohnson) August 30, 2023