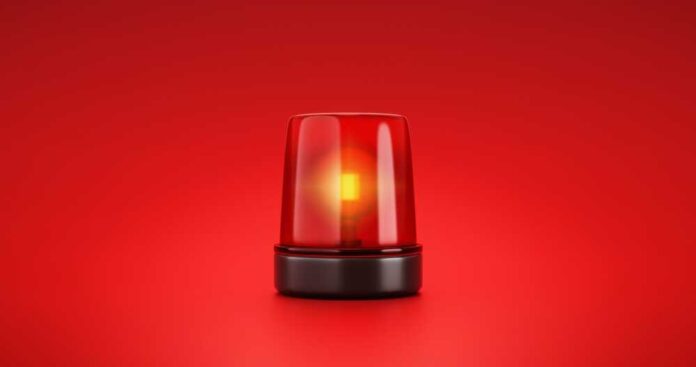 (TheRedAlertNews.com) – After the start of his trial in the civil fraud lawsuit filed against him by New York's attorney general, former President Donald Trump lashed out in a tirade against the Manhattan judge, insisting that the judge should be "disbarred" for interfering with the 2024 presidential election.
You can watch a video of Trump's remarks further down this post.
During a lunch break on Monday, the first day of the $250 million trial, Trump spoke before reporters on the courthouse steps, attacking Judge Arthur Engoron.
"This is a judge that should be disbarred. This is a judge that should be out of office. This is a judge that some people say could be charged criminally for what he's doing. He's interfering with an election," the former president declared.
"It's a disgrace," he added at the end of a five-minute tirade, as cited by The New York Post, before walking away.
The frontrunner for the 2024 GOP presidential nomination also blasted New York's Democrat Attorney General, Letitia James, as well as US Justice Department Special Counsel Jack Smith.
Smith has brought two federal indictments against Trump over alleged efforts to overturn the 2020 election and alleged mishandling of classified documents.
"[Letitia James is a] disgrace to our country. Take a look at Jack Smith. Take a look at these people," declared the 45th president of the United States.
"We're going to be here for months with a judge that already made up his mind. It's ridiculous. They waste their time with this, with banks that were very happy that got all their money back. They weren't defrauded. I've been defrauded," he added.
He referred to the judge's summary ruling last Tuesday, determining that Trump and his co-defendants – the Trump Organization and his two adult sons, Eric and Don Jr. – had committed fraud.
Engoron said the civil fraud case would be decided in a nonjury trial because Trump's attorneys had "failed to check a box" that they wanted a jury trial.
The former president also slammed a clerk in the courtroom.
"This guy's getting away with murder. And his clerk should not be allowed to be in his ear with every single question. You should take a look at her. She hates Trump even more than he does," Trump said.
Meanwhile, brief footage from inside the courtroom posted on social media showed Judge Engoron smiling at the camera.
President Trump laying down the law:

"This is a judge that should be disbarred. This is a judge that should be out of office. This is a judge that some people say could be charged criminally for what he's doing. He's interfering with an election." pic.twitter.com/VRGzdaRiB2

— Citizen Free Press (@CitizenFreePres) October 2, 2023