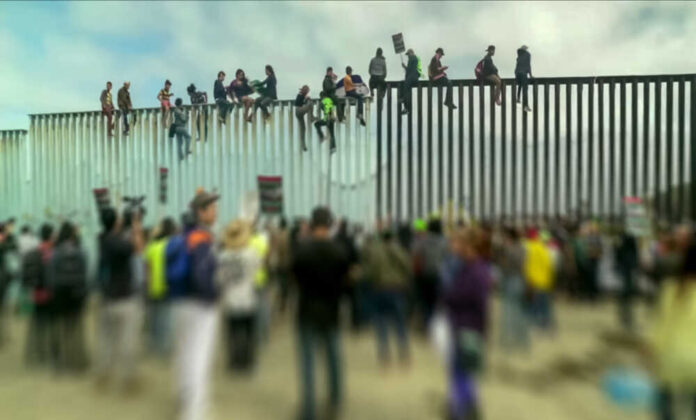 (TheRedAlertNews.com) – A new anti-American absurdity put forth by the far left – giving illegal immigrants voting rights – may have just become the first real bit of evidence that the Democrats have been aiding and abetting the astounding migrant invasion to secure voters and default victories in future elections.
In Santa Ana, California, a predominantly Democrat – or "deep blue" – city within Orange County, a pivotal decision awaits its residents as they will soon cast their vote on a significant proposal: whether to extend local voting rights to a substantial number of foreign nationals, including illegal immigrants.
This crucial vote is scheduled for the November 5 election next year, Breitbart News reports.
The proposition, if passed, would grant foreign nationals, including those without legal immigration status, the right to participate in municipal elections. This change is proposed to be implemented by 2028.
Santa Ana, as per recent estimates, has foreign nationals comprising nearly 25% of its population of over 300,000.
The city, which showed overwhelming support for President Joe Biden over Donald Trump in the 2020 election (with some areas voting 81% in Biden's favor), is home to an estimated 60,000 illegal immigrants.
Breitbart points out that the significance of this measure lies in the fact that local elections are often swayed by narrow vote margins. A few hundred votes can be the deciding factor in these elections.
Should the voters give their nod to this initiative, Santa Ana would join a growing list of deeply Democratic localities that grant local voting rights to foreign nationals, including illegal border jumpers.
This movement towards expanding voting rights to non-citizens is not unique to Santa Ana. For instance, Democratic members of the Boston, Massachusetts city council recently proposed a similar plan.
This plan in Boston seeks to extend local voting rights to foreign nationals living in the city under various legal statuses, such as visa holders and green card recipients.
The Democrat city councilwoman who spearheaded the Boston initiative articulated the essence of this movement, claimed "it is a violation of one of our foundational American principles" to deny voting rights to foreign nationals and migrants.
More than 8 million illegal immigrants from all over the Third World have entered the United States since Joe Biden occupied the White House.