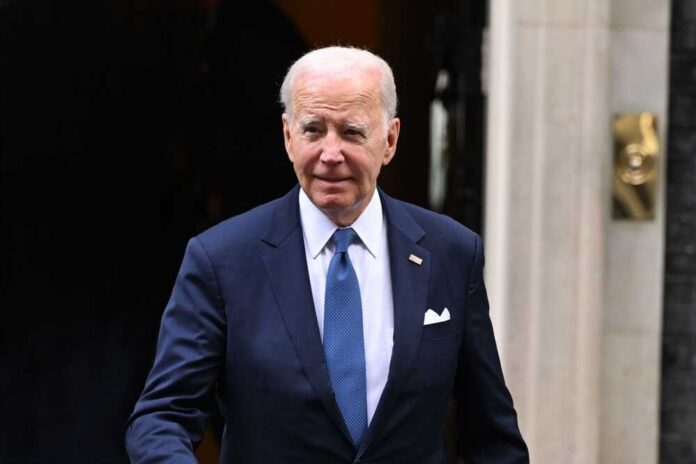 (TheRedAlertNews.com) – In a new, high-profile political disgrace, Joe Biden failed to pinpoint Iran as a supporter of the Palestinian terrorist group Hamas and its recent attack on Israel, sparking fury among conservatives and Republican figures.
In a ten-minute address on Tuesday, the President declared America's all-out support for its ally Israel and described Hamas's atrocities in graphic words.
However, he did not mention the Islamic Republic of Iran, a well-known state sponsor of the Palestinian terrorist network, Fox News reports.
Biden confirmed that 14 Americans were killed when Hamas invaded Southern Israel from the Gaza Strip on Saturday. At least four other US citizens are presumed to have been kidnapped by the terrorists.
After his address, conservatives took to X, expressing their displeasure and criticism toward the President for not implicating Iran in his speech.
"Biden spoke for 10 minutes and 12 seconds, then turned his back and shuffled away. He did not even mention Iran," the Republican National Committee tweeted.
"14 Americans are dead. An unknown number have been taken hostage. President Biden just spoke for 11 minutes before quickly walking away without taking any questions. No mention of Iran whatsoever. Utterly irresponsible and weak on both fronts," commented Fox News contributor Joe Concha.
"After a weekend of BBQs & ½ days, Joe Biden has ZERO answers. Shows up over an hour late to his Address to the nation, Confirms 14 Americans are dead & more Americans are being held hostage, Gives ZERO strategy to save them, Makes no mention of Iran, Takes NO questions," declared US Senator Roger Marshall (R-KS).
On Sunday, The Wall Street Journal reported that Iranian security officials had given the green light for Hamas' assault on Israel during a meeting in Beirut, Lebanon, on October 2.
In a broadcast speech on Tuesday, Iranian Supreme Leader Ayatollah Ali Khamenei, adorned with a Palestinian scarf, praised the Hamas invasion and blamed the military action on the Israelis.
"We kiss the hands of those who planned the attack," Iran's leader declared while simultaneously denying Tehran's involvement, as per a Reuters report.
He also attributed the "destructive earthquake" that shattered "some critical structures [in Israel]" irreparably to the actions of the "Zionist regime" itself.
For anyone in the Biden Administration who claims that Iran is not involved in this attack on Israel—that's like saying our border is secure.

Nobody believes it. pic.twitter.com/9xcQ5jko1H

— Kevin McCarthy (@SpeakerMcCarthy) October 10, 2023