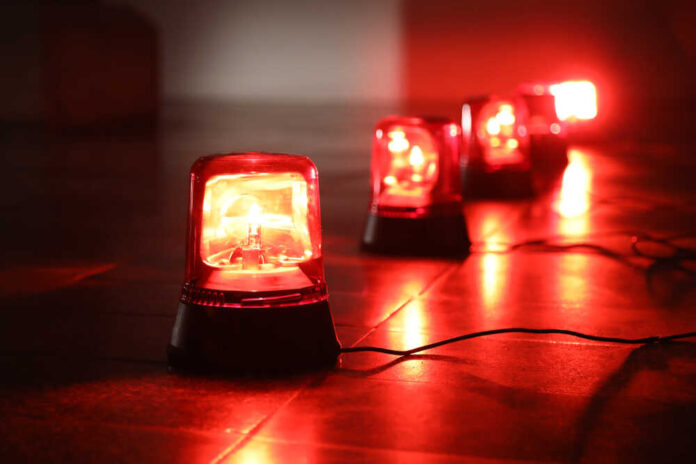 (TheRedAlertNews.com) – A nightmarish scenario might already be underway thanks to Joe Biden's and Kamala Harris's illegal alien invasion – as a federal body has now warned that violent Islamist terrorists linked to Iran could already be infiltrating the nation through the deliberately wide-open Southern Border.
A grave warning that terrorist groups, specifically Hamas, Hezbollah, and Palestinian Islamic Jihad (PIJ) – which are all connected to the Islamic Republic of Iran – has been issued by the San Diego Field Office Intelligence Division of the Customs and Border Protection (CBP) agency.
In a memo, the CBP body highlights concerns about the potential for members from the said being found at the Southern Border, Breitbart News reports.
This alert follows a significant event in which the Islamist terrorist group Hamas attacked Israel. On October 7, they killed approximately 1,400 civilians, including 30 Americans, and took numerous hostages.
"Individuals inspired by, or reacting to, the current Israel-Hamas conflict may attempt to travel to or from the area of hostilities in the Middle East via circuitous transit across the Southwest border," the CBP memo reads, as cited by The Daily Caller.
It also points out the possibility of foreign fighters disguising their routes to the U.S. from Middle Eastern countries through Mexico.
The memo provided symbols associated with Hamas, Hezbollah, and PIJ to help identify potential members of these terrorist groups.
Indicators to watch include young men of military age, military gear, links to Israel or Palestinian groups, and the absence of a clear return plan.
Under the Biden administration, there has been a noticeable increase in unauthorized border crossings by individuals on the "Terrorist Watch List."
According to the Department of Homeland Security (DHS), in the past year, 149 unauthorized entrants at the U.S. borders were found to be on this list. Breitbart News mentioned that a staggering 146 out of these 149 were at the southern border, representing a 7,350% increase compared to the data from Fiscal Year 2017.
A report by the House Homeland Security Committee, led by Rep. Mark Green, gives further insight.
It states that between Fiscal Year 2017 and Fiscal Year 2020, the Border Patrol arrested only 14 individuals on the Terrorist Watch List, most of whom tried to enter via the southern border.
🚨NEWS ALERT: An internal memo from federal officials warns that members of terrorist groups Hamas, Hezbollah, and Palestinian Islamic Jihad (PIJ) are likely crossing into the U.S. through Biden's wide-open southern border ⚠️

The memo, obtained by the Daily Caller, was sent by… pic.twitter.com/DNVWmLOpYI

— Matt Wallace (@MattWallace888) October 23, 2023