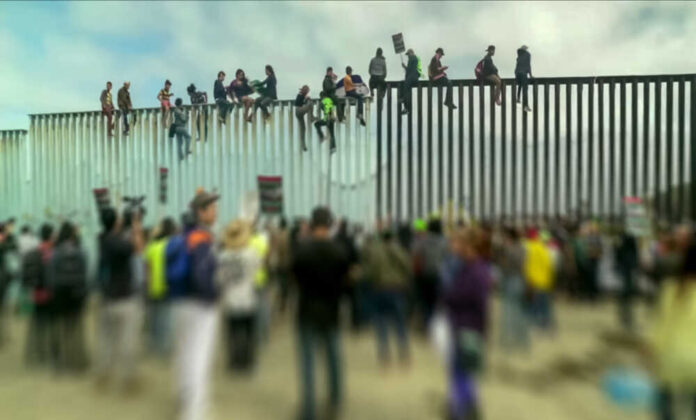 (TheRedAlertNews.com) – In a maddening on-camera demonstration of the Biden administration's disregard of the double threat of terrorism and the illegal alien invasion, Joe Biden's Homeland Security Secretary, Alejandro Mayorkas, has now admitted terrorists have infiltrated the nation but couldn't say how many.
Speaking during a hearing of the Senate Homeland Security Committee on Tuesday, Mayorkas was interrogated sternly by US Senator Roger Marshall (R-KS) on how many individuals from Islamist terrorist groups in the Middle East have entered the United States as part of the illegal immigrant influx through the Southern Border.
This issue has risen to a new significance after, on October 7, the Palestinian Islamist terrorist groups Hamas and Islamist Jihad invaded US ally Israel and butchered over 1,400 civilians.
It was raised during the Senate hearing by Marshall following a report that members of Hamas, Palestinian Islamic Jihad, and Hezbollah – another Islamist terrorist group backed by Iran – might be crossing the US southern border, as per an internal CBP memo leaked by The Daily Caller.
"Approximately how many illegal aliens in this country or here on asylum have direct ties to Hamas, to Hezbollah, to the Islamic Jihad or the Islamic Revolutionary Guard Corps of Iran?" Marshall asked.
"Senator Marshall, let me assure you that individuals that pose a risk to our national security are our highest enforcement priority, the safety and security of the American public," Mayorkas replied.
The Kansas Republican insisted on an exact number, which the Homeland Security Secretary reacted by reassuring that DHS prioritizes enforcement on individuals suspected of terrorist connections.
"If detention is indeed warranted by reason of the risk they present, then we indeed detain them," Mayorkas said.
"Do you have an answer for my question?" Marshall insisted again.
"Senator, if an individual is identified as having a nexus to one of those organizations, we would consider them a risk to our national security and take appropriate enforcement action, to include for example, detention and removal," Mayorkas replied.
The article also notes a significant increase in the apprehension of illegal immigrants listed on the terror watchlist at both US borders. Border Patrol figures show a rise to 172 individuals in the latest fiscal year, compared to 98 in fiscal year 2022 and 16 in fiscal year 2021.
Sen. Marshall: "How many illegal aliens in this country or here on asylum have direct ties to Hamas, to Hezbollah, to the islamic jihad or the Islamic Revolutionary Guard Corps of Iran?"

Sec. Mayorkas declines to provide a number and dances around the question for a minute. pic.twitter.com/VyvtxvwzAr

— ForAmerica (@ForAmerica) October 31, 2023